For the owners of this stunning Berkshire property, having a practical space to host functions was at the forefront when it came to choosing the right stone.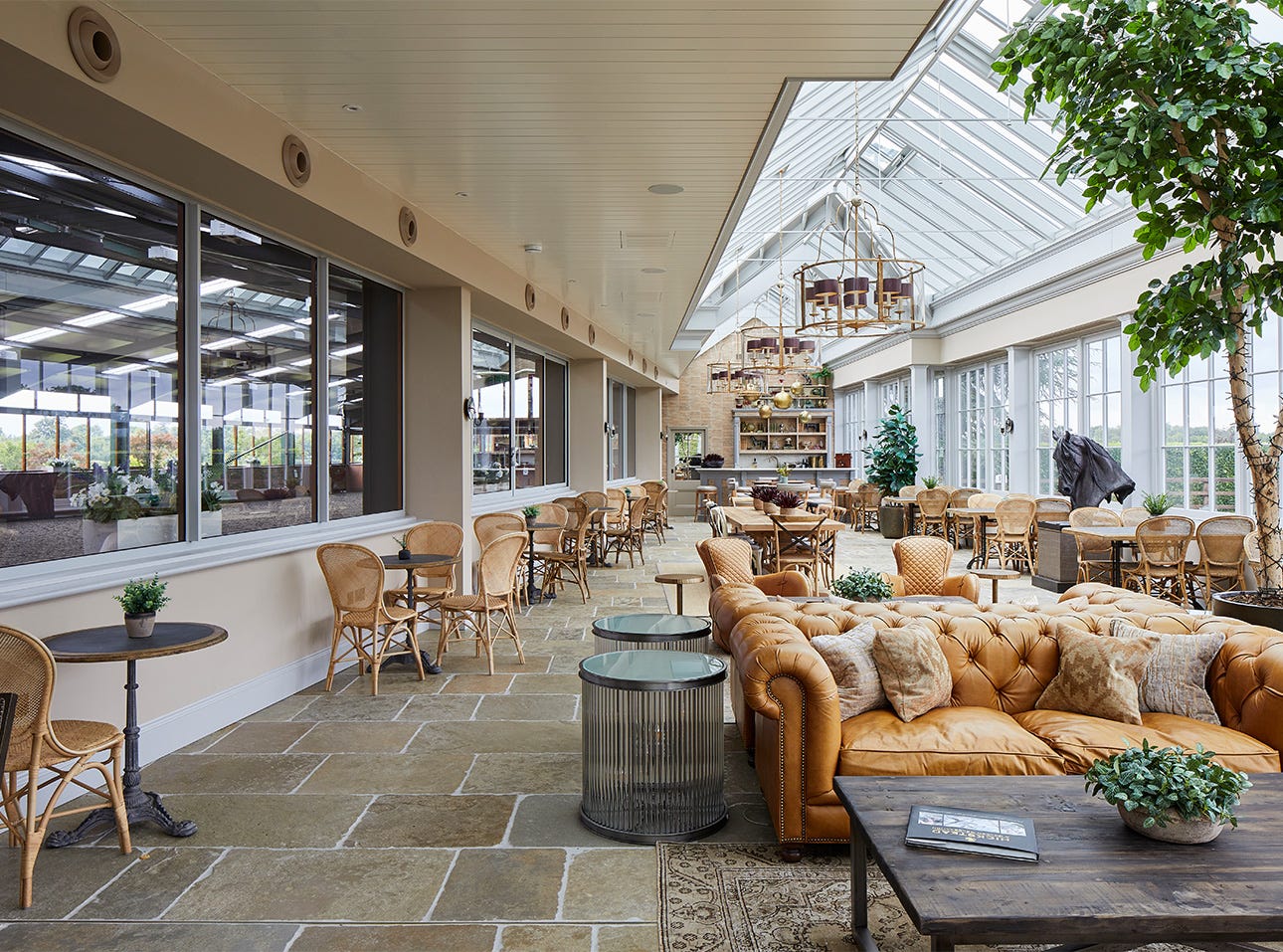 A hard-wearing stone, Trusloe Limestone in a Seasoned Finish was the ideal option. With its time-worn look and deep warming tones, Trusloe fits in perfectly amongst the natural rattan chairs and tan leather sofas within this décor scheme.
Suitable for use both internally and externally, our client also opted for bespoke Trusloe Limestone copings for the steps leading into the function room, to create a seamless finish.
The main building features Coastal Porcelain in Grey underfoot. With the look and feel of natural limestone, which fits in with the remaining interior, Coastal is the perfect tile for hardworking and busy spaces, and requires little maintenance. Its light shade and large format can help to open up smaller or darker spaces, making it a great option for hallways and entrance spaces.